How you're helping cancer patients
The money you raise will make a vital difference to cancer patients at The Royal Marsden and around the world.
Your support will allow us to:
fund research to bring about accelerated breakthroughs in cancer treatment
help our research teams develop new ways to diagnose cancer earlier
run more clinical trials that will give patients at The Royal Marsden, across the UK and around the world access to the latest breakthrough drugs
Heather's Story
By taking on The Marsden Marathon you'll be supporting lifesaving research at The Royal Marsden. Research that helps patients like Heather, who in January 2020 became the first NHS patient at the hospital to be treated with a new type of immunotherapy for lymphoma called CAR-T therapy.
This treatment harnesses the power of T cells, a key immune cell, to eliminate cancer and was initially trialed at The Royal Marsden in 2019. Heather says: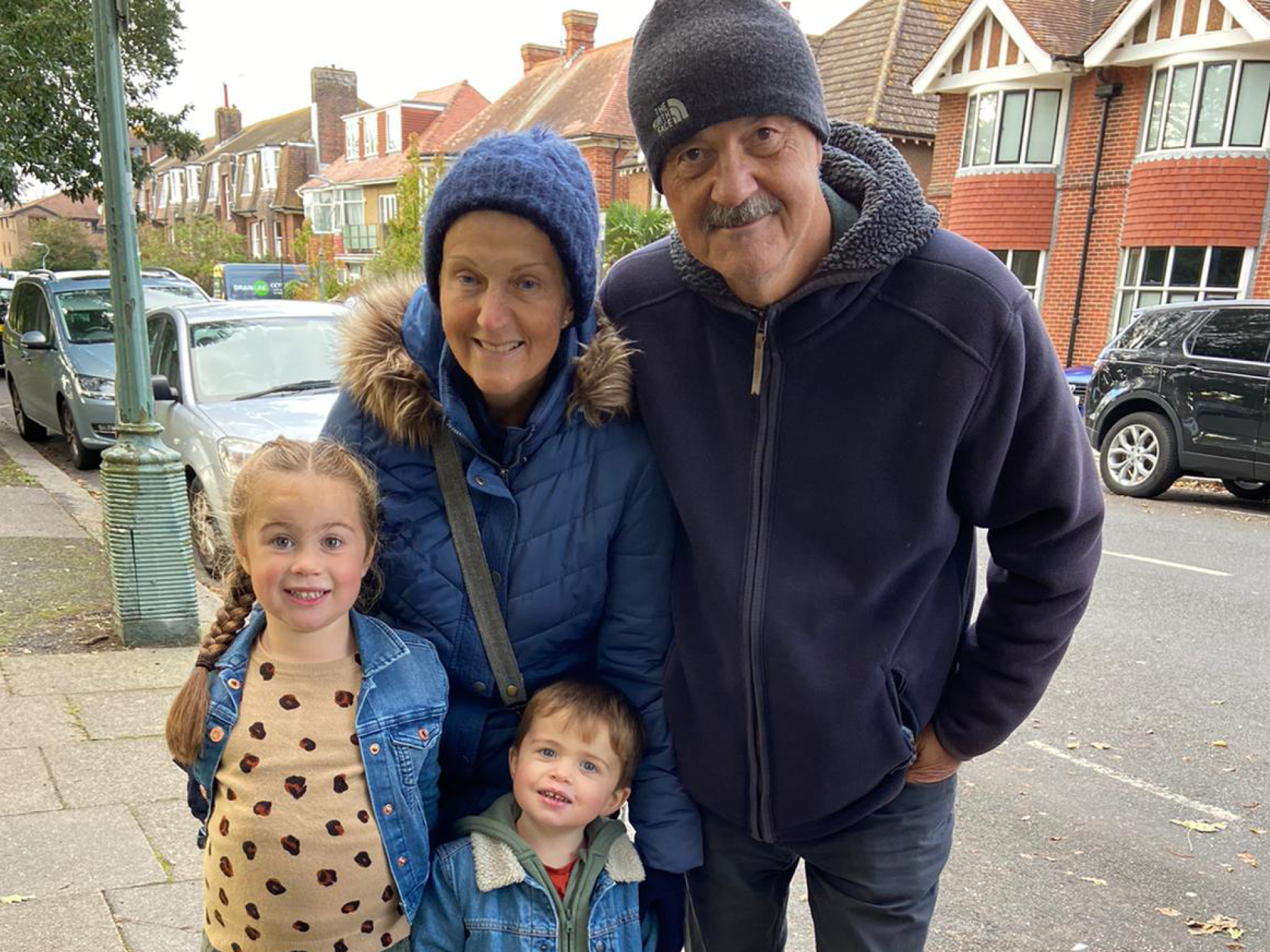 "After my diagnosis of non-Hodgkin's Lymphoma in April 2019 I began treatment at my local hospital but when a second chemotherapy treatment stopped working, I was referred to The Royal Marsden for CAR-T therapy. I knew that this was my best and possibly only option.
The treatment involved removing T cells from my blood which were then sent for modification in a lab. I was then given more chemotherapy before my T cells were reinfused into me a month later.
Six months after this treatment I was given a PET scan and received the news my family and I had been hoping for, I was in remission, and I still am today. I know CAR-T is new and clinicians are still learning, but I am so grateful I was able to have this treatment. It has saved my life. Next year I will see my daughter get married, and I always looks forward to lots more cuddles with my two grandchildren."
Go the distance this September and help change the lives of more people like Heather.